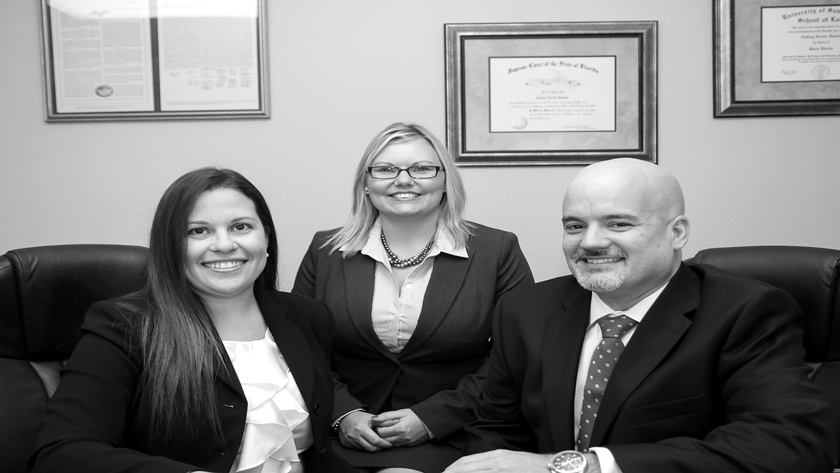 Update Required
To play the media you will need to either update your browser to a recent version or update your
Flash plugin
.
Our Company
At the Law Office of Minton Law, P.A., attorneys Ashley N. Minton and Jeffrey A. Smith and Administrative Assistant Tiffany Wile provide personalized and professional legal services to help you and your family with your pending legal issues.
Whether you are involved in a criminal matter, personal injury such as a slip and fall or a car accident, appealing a judgement in your case, or are dealing with a family matter, the Law Office of Minton Law, P.A. have the resources and experience that you need to help you through this very difficult time in your life.
Minton Law, P.A., strives to treat every and all clients with respect and achieve results which exceed expectations. We do our best to be accessible, efficient, responsive, and technologically sophisticated. We're in it for the outcome, not the income, and we're in it to win!
We value integrity, communication, teamwork, excellence, innovation, service, and respect.
Call us today for a free consultation! Please take advantage of the contact methods, we look forward to hearing from you.
Please note: If you or your family speak Spanish, we can arrange a meeting with an interpreter. There is a minimal interpreter fee. Please call Monday through Friday, 9-5, and request an appointment. If a friend or family members speaks Spanish, they are welcome to translate for you if you so desire.
Volunteer Experience & Causes
Contact Us Today For a Free Consultation!